Grills
Grills come in a variety of concepts.
From natural gas, Liquid Propane, to Charcoal, Grills come in all shapes, sizes, and fuel methods. Below you will see a list of different style grills available from The Grill Doctor. Most all of these styles are available in natural gas and liquid propain aside from the Big Green Egg.
Slide in grills are basically cart grills with a different frame made to slide into a island or built structure.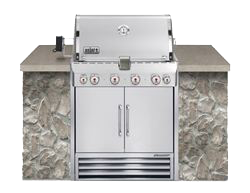 Built in grills are used in most outdoor kitchens and islands. The head of the grill is set or placed into stone, granite, rock, ect. individually. Doors are then installed underneath the unit separately.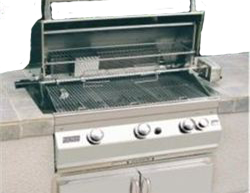 Power Burners put out intense amounts of heat for different styles of cooking and types of food.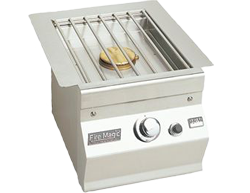 Mobile Cart grills are the most common type of grill for small decks or balconies. Consisting of a grill head above cabinets with a frame on wheels.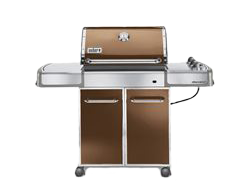 Post Mount grills consist of the head of a grill attached and mounted on a post that is secured into the ground. Great for placing next to a walkway or any other remote places.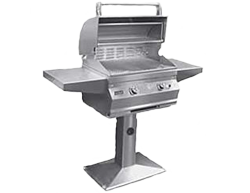 For those that love charcoal we recommend The Big Green Egg.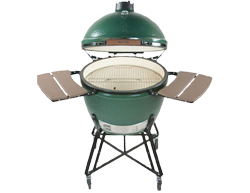 Gas Logs
Gas logs allow you to turn your existing wood burning fire place into a more efficient gas heater while maintaining the look. With true flames varying in height (depending on options purchased) and glowing embers, a nice cozy yet more modern look can be achieved. We offer sizes to fit most custom and factor-built pre-existing fireplaces so install is a snap! Have a vented system already installed and want to go vent free? No problem, We can convert your pre-existing vented system over. We also sell gas log accessories such as remotes and new log sets. The Grill Doctor delivers quality work and has certified techs that can install, clean, as well as repair your gas log/fireplace.
Visit our showroom for a live demo displaying some of the great technology wrapped up in this energy saving home add-on.
We offer a variety of brands of gas logs such as RH Peterson, Majestic, and Empire
Outdoor Kitchens
Let The Grill Doctor help you with your new outdoor kitchen project. We will work with you to design and implement a custom outdoor kitchen for your house, servicing all surrounding Mooresville, NC areas.